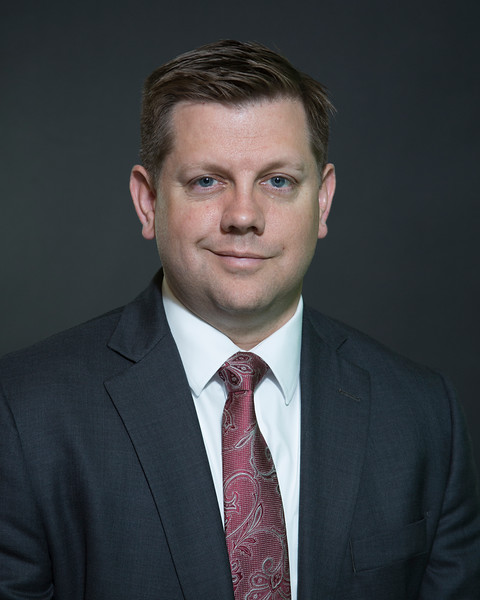 Here are some additional notes and quotes from my interview with and KSL profile of Steve Starks1 this week. We talked for over 30 minutes about a ton of different topics, and I couldn't fit all of them into my article there. Still, that article is required reading before this one, so read that link first before reading the rest here.
An important part of Starks' narrative as presented in many profiles (including my own!) is his attendance, in the top row at Game 3 of the 1997 NBA Finals. Starks, though, admits "I'll confess I was equally excited to see Michael Jordan as I was to see the Jazz". But he was a fan of Stockton as well: like a lot of Utah kids, he says "Stockton was somebody that you could always relate to and try to emulate when I played ball, so that was fun."
Starks essentially shadowed Larry Miller after being hired by the company, and he says that role really changed his style of leadership. "And I got to see things that I could emulate in him. But I could see the contrast where I had a different style or different approach. It was an incredible experience. I've been very fortunate to have great mentors and people to learn from. I tend to be a sponge." What, specifically, did he learn from Larry? Starks says: "one of the things I go to that I learned from him is this willingness to be transparent. He wasn't cagey at all. I love that. And I think that when that occurs in a relationship, there is great trust that's built. That's one of the things that I can do in my own way because it translates. Anyone can apply that."
Starks studied abroad at Cambridge in 2002. He shares one experience with a quirky professor: "I took history of ancient Greece and I had this mad-man professor with long hair. He would walk in the classroom and some days his fly would be undone, and he would start with his notes and he would start this oration about Alexander the Great and he would lecture for about 50 minutes."
What's been the best part of his time with the Miller Group? Starks says, "It's a very fulfilling experience to go get your hands completely immersed in a business, build a team, and then step away and realize that the people that you've put in place just take it and run with it and it's better than it was even when you were there. That's probably been the most fulfilling thing. Our insurance companies, our ad agency, and Fanzz Sports would be three companies that come to mind that I've had the chance to do that with."
What does Starks' schedule look like? He meets weekly with Randy Rigby and Dennis Lindsey, though recently sometimes those meeting have been pushed as Lindsey and Starks travel separately. He's also developing 1-year, 3-year, and 5-year "strategic plans" for each of the individual businesses within LHM Sports & Entertainment. Once or twice a month, he meets with Gail Miller to update her on the business.
Another fun part of Starks' job? "One thing that's been really fun for me is that I love just walking around and just popping into somebody's office or cubicle and just tell me about yourself, tell me what you do. I'm still fairly new in this role. It's been nice just to see people and ask questions. That's fun. I love going to southern Utah and visiting our theaters and seeing the 50-year-old man that's cleaning the door frame."
With regards to the closing of the Miller Motorsports Park, while of course the main reason was the large amounts of money that MMP was losing on an annual basis, Starks also said that the company "came to the realization that Larry's dream in a lot of ways was fulfilled." They also feel that another entity will come in and and run MMP to take advantage of the facility: "We're very optimistic that there will be the right party that comes in there and assumes those assets, it's a world class facility, and so we hope it's viable and the racing community still has a venue to go to, and we hope it's a real long term success."
Starks likes Dennis Lindsey: "I was a fan, and I was part of the business separately from Sports and Entertainment, so I had some glimpse into it. But now that I'm here, I've been even more impressed with Dennis and his approach."
I really tried to get from Starks some specifics in the 1, 3, and 5-year plans on what the organization wanted to do with regards to ESA, technology upgrades, etc. but Starks was carefully short on details.
Starks traveled to the NBA Board of Governors in April for the first time, and was impressed with his dealings with them and the league so far: "The thing I love about the whole team at the NBA is that they just want to support every team, and it's not a competitive thing. If one team is excelling in one particular area, let's take that and teach all of the other teams in the league how to follow that. So there's a lot of best practices being shared. That's been helpful for me to just get up to speed."
I also talked with Starks about salary limitations for the Jazz, though, again, he wouldn't get into specifics. "The way the Miller family has always approached that is that first and foremost, we always want to build that consistent championship contending team. And so we will never put artificial or random numbers to Dennis. What we'll do is we'll evaluate it based on what the team looks like, and what the opportunity to get to that championship level is, and if there's an opportunity that makes sense, we'll be very supportive financially." I've heard from multiple sources around the Jazz that the Miller organization has largely agreed to finance the team up to the luxury tax line, though the FO will run big expenditures by the business side as a matter of courtesy. I got the sense, though, from Starks, that if the team was still healthy financially, and was close to getting a championship, that they may even push that boundary. They haven't been close yet in the Lindsey era, so we don't know for sure. The NBA's very-generous-for-small-market-teams revenue sharing policy and huge amount of TV money coming in should make it an easier proposition.
Starks, already, is tired of questions about the team moving. It's just not going to happen: the Jazz are too valuable to the larger business to move. If the Jazz moved, would anybody buy a car from a Larry Miller dealership again? Starks expressed that frustration: "I remember being with Greg, and I could say that every single day, and still there would be people that still say somehow the team is going to be sold."
Understandably, Starks is excited about the organization and the Jazz's future. "We have a great team. I'd just like to convey that. Organizationally, we have very talented people, and it's fun to be part of that, and work with them, and support with them on what they're doing. I think the future's very bright. I'm excited about what the next several years can provide. And I'm excited about the opportunity for the Jazz."
Starks is a big baseball fan: loves the Red Sox and sabermetrics too.
Derrick Favors

January 26th, 2017

We have a lot to cover in this week's survey of all things Utah Jazz. Big questions on the court. Big news off it....Read More
Ownership

June 3rd, 2014

With the recent events in the NBA surround Donald Sterling and the Los Angeles Clippers, we've learned more about NBA owners...Read More