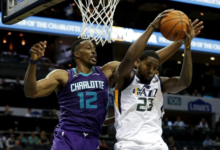 Utah Jazz
February 16th, 2018 | by
Allen Schowengerdt
Jazz rookie Royce O'Neale spent last season in Europe playing for Gran Canaria in Spain's ACB league, where he averaged eight points and five rebounds per game. So it was quite a surprise when it was announced that...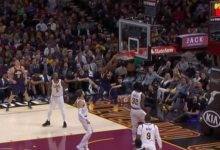 Utah Jazz
December 16th, 2017 | by
Allen Schowengerdt
LeBron James proved to be too much for the Jazz to handle. In an entertaining and competitive game, James' Cavaliers ultimately pulled away from the Jazz, 109-100. James logged a triple double with 29 points, 11 rebounds,...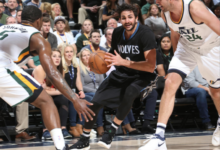 Ricky Rubio
September 25th, 2017 | by
Allen Schowengerdt
Utah's "greatest snow on earth," one of the state's slogans, comes from a phenomenon called lake effect snow. As a snowstorm passes over the Great Salt Lake, it collects additional moisture from the lake that...