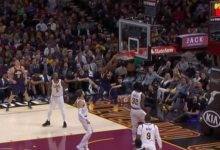 Utah Jazz
December 16th, 2017 | by
Allen Schowengerdt
LeBron James proved to be too much for the Jazz to handle. In an entertaining and competitive game, James' Cavaliers ultimately pulled away from the Jazz, 109-100. James logged a triple double with 29 points, 11 rebounds,...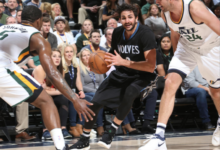 Ricky Rubio
September 25th, 2017 | by
Allen Schowengerdt
Utah's "greatest snow on earth," one of the state's slogans, comes from a phenomenon called lake effect snow. As a snowstorm passes over the Great Salt Lake, it collects additional moisture from the lake that...