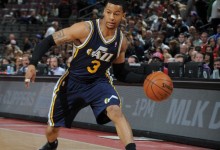 Trey Burke
January 20th, 2014 | by
Dakota Schmidt
Since John Stockton hung up his Jazz jersey in the spring of 2003, Utah has struggled to find that one special point guard that can be the general for a brigade of talented basketball players. From Mo Williams to Jamaal Tinsley,...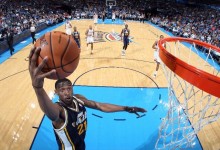 D-League
December 17th, 2013 | by
Dakota Schmidt
One of the paths towards respectability for a number of teams in the NBA is to assign some of their younger players towards the NBADL (NBA Development League). While the D-League has been around since the early parts of the 21st...