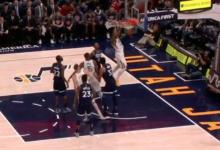 Utah Jazz
November 13th, 2017 | by
Steve Godfrey
The Utah Jazz were hoping for better luck against the Minnesota Timberwolves on Monday night, or even a case of déjà vu in the form of a closer game. Instead, they were on the wrong end of a blowout. Remember, the first...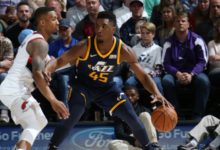 Utah Jazz
November 6th, 2017 | by
Steve Godfrey
When NBA experts predicted which teams would make the Western Conference playoffs in the bloodbath battleground, all five Northwest Division teams were regarded as potential playoff candidates. Nearly three weeks into the season,...
Utah Jazz
October 31st, 2017 | by
Steve Godfrey
Two weeks into the 2017-18 NBA season, the Utah Jazz have already shown fans both Dr. Jekyl and Mr. Hyde. When times are good, like a third-quarter dominance against Oklahoma City, things are really good. But when things go...