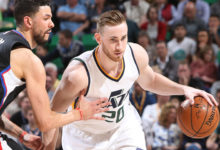 Gordon Hayward
April 15th, 2017 | by
Thatcher Olson
With the playoffs underway shortly, the Jazz are ready to go. After a several year absence, the Jazz will face the playoff-tested Los Angeles Clippers. The Clippers are an experienced team that relies heavily on star talent....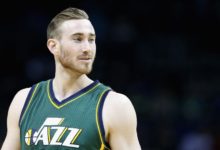 George Hill
December 5th, 2016 | by
Thatcher Olson
It seems like it's been a very long time since the Jazz last had an All-Star. Six seasons have passed since the Jazz last had representation at the big February game, by far the longest streak in their history. They had...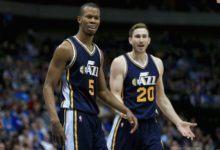 Blog
November 7th, 2016 | by
Thatcher Olson
The Jazz kicked off their first extended road trip of the season with a win over the New York Knicks, welcoming Gordon Hayward back from injury. They'll face the Sixers, Hornets, Magic, and Heat on this road trip. While...
Dante Exum
November 1st, 2016 | by
Thatcher Olson
After an active NBA offseason, several different media outlets ranked the 30 teams' starting units and benches. The Jazz bench consistently came out as one of the best in the league, if not the top bench. For example,...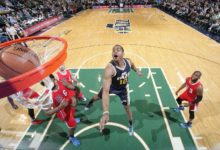 NBA
October 24th, 2016 | by
Thatcher Olson
"Our best free agent, I've said this before, is Alec Burks." One year ago, this is what Dennis Lindsey had to say about Alec Burks and the Utah Jazz offseason. He received criticism for the lack of initiative in...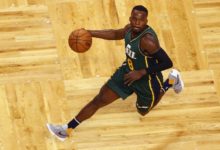 Blog
September 28th, 2016 | by
Thatcher Olson
What's the first thing you think of when you hear the words "Utah Jazz"? Do you think of Jerry Sloan, Karl Malone and John Stockton? Or do you think of more recent seasons with Quin Snyder, Gordon Hayward, Rudy Gobert, and...