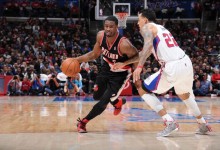 February 19th, 2014 | by
Matt Pacenza
When your team is 19-33, it has plenty of needs. Ask a fan of the Utah Jazz what it lacks, and that list is sure to include 3-point shooting, wing defense and toughness. (Among other things.) That list raises an interesting...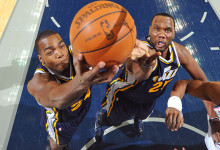 February 6th, 2014 | by
David J Smith
At Jerry Sloan night, one of the exciting things for many fans was seeing many familiar faces – guys who once donned the Utah Jazz uniform. They helped bring back many fond memories. There are many former Jazz players...