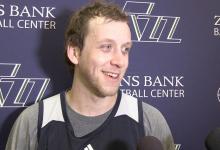 October 29th, 2014 | by
Andy Larsen
Editor's note: The following piece comes to you from Roscoe Whalan, an Australian reporter from Adelaide. Roscoe has done work for ESPN TrueHoop affiliate ClipperBlog in the past, and we're happy to have his...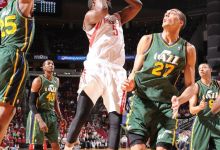 October 27th, 2014 | by
Andy Larsen
Adrian Wojnarowski of Yahoo! Sports today reported that the Jazz have cut wingman Carrick Felix in order to make room to sign forwards Jordan Hamilton and Joe Ingles. Let's analyze these moves individually. Waiving Carrick...