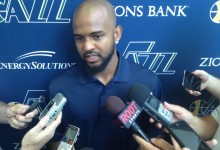 October 11th, 2013 | by
Mario Alejandre
Journeyman: Any experienced, competent, but routine worker or performer. As the Utah Jazz prepare for the 2013-2014 season, most of the fan base's interest is going to be in watching how the core of young players develop. While...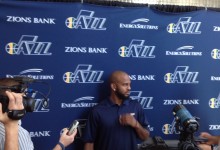 July 22nd, 2013 | by
Andy Larsen
This afternoon, the Jazz officially inked point guard John Lucas III to a contract to be the next Jazz PG. According to The Salt Lake Tribune, Lucas signed a 2 year, $3.2 million dollar contract, though it is unknown if the deal...