Let's first state the obvious: there is no magic secret sauce recipe that will automatically produce the perfect coach for the Jazz. Successful NBA coaches have come from wide and far. Some are coaching lifers, who barely if ever played the game, like the Van Gundys or Eric Spoelstra. Others were high-level NBA players, who smoothly joined the coaching ranks, like Doc Rivers or Phil Jackson. Brad Stevens, a successful NCAA coach, impressed in his first NBA season.
However, when I think of today's Jazz team, and their recent struggles, I'm fixated on a certain type: the hard-working longtime assistant, the film geek, the guy who lives and breathes schemes and systems. Especially one who focuses on defense, which the Jazz have struggled to play well for years. A quick table tells the sad tale:
| | |
| --- | --- |
| Year | Defensive Efficiency Rank |
| 2013-14 | 30 |
| 2012-13 | 21 |
| 2011-12 | 20 |
| 2010-11 | 24 |
Hope that this sad trend can change comes from the experience of the Charlotte Bobcats, who hired — yes, you guessed it — a little-known coaching assistant and defensive expert named Steve Clifford. Despite adding Al Jefferson, widely thought of as a defensive liability, the 'Cats improved from the 30th in defense in 2012-13 to 6th this past year. 6th!
Let's take a quick look at a few names searching for the next Steve Clifford. I've got no inside information, but rather pulled together a few names from a variety of sources. A pair of excellent articles from True Hoop's Kevin Arnovitz — "Who's Ready to be an NBA Head Coach?" and "The next wave of head-coaching prospects" — provided some key names and insights.
Ron Adams, Boston Celtics Assistant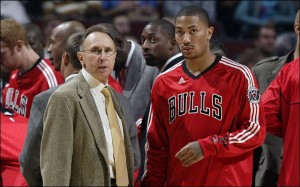 Adams has definitely been a well-travelled assistant, with gigs in Chicago (2010-13), Oklahoma City (2008-10), Chicago (2003-8), plus earlier jobs in San Antonio, Milwaukee, Portland and Philadelphia.
He earns plenty of kudos. Kelly Dwyer of Ball Don't Lie called him "the most appreciated NBA assistant coach," while an Oklahoma City newspaper report referred to him as "one of the NBA's top defensive assistant coaches" and Bleacher Report said Adams " is touted for his ability to develop young players."
Let's hire him, right? Well, here's the drawback. He's 65. So is Gregg Popovich (the oldest NBA coach since Rick Adelman retired) but it's a bit hard to imagine the Jazz offering their coach-for-the-future job to someone of that age.
David Fizdale, Miami Heat Assistant and Director of Player Development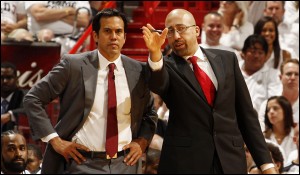 A bit of an age leap here, as Fizdale is 39! He's been with the Heat for five years, after five years as an assistant with Golden State and Atlanta. Like his boss, Erik Spoelstra, Fizdale first started in the Heat's video room about 15 years ago.
With the Heat, he works on scouting, player development and game preparation. Arnovitz wrote he is "a stabilizing force, teacher and communicator" on the Heat and was "instrumental in the evolution of LeBron James' post game." Spoelstra called him his "best friend" and "an outstanding basketball coach, with an immense background."
It's not clear if Fizdale is considered a defensive specialist. Most articles praise his ability working one-on-one with players, in developing their abilities, in his solid relationships with them. He did an interview with NBA.com a few years ago in which he did talk at length about the Heat's defense, in which he comes across as thoughtful.
Quin Snyder, Atlantic Hawks assistant
Snyder's name surfaced in a Marc Stein tweet several days ago, and his name is frequently appearing on the short list of assistants soon to land a head coaching gig.
Snyder, 47, has coached for the Hawks, CSKA Moscow and the Lakers, after being a head coach of the D-League's Austin Toros for three years. Earlier gigs were at the collegiate ranks (head coach at U. of Missouri and as a Duke assistant.) In sum, 20 years of coaching experience, all following playing at Duke in the late 80s before earning both (!) a law degree and an MBA.
You can read an extended interview with Snyder on NBA. com, touching upon much of his career.
One possible negative on Snyder: He left his gig as Missouri's head coach under a cloud of rumors suggesting improprieties, although the program only ultimately faced minor sanctions for a few rule violations. An ESPN.com article describes the related bad reputation he developed after his quick rise to D-1 prominence. "He came across as increasingly smug and arrogant, a too-cool-for-school sort of guy whose head seemed to expand with each glowing headline."
Once he left Missouri, however, everyone seems to agree that Snyder has more than paid his dues, with stints in the D-League, abroad and as an NBA assistant.
It's not clear that Snyder is considered a defensive specialist — more than anything, articles about him mention his intellect. Arnovitz describes his "incomparable general and basketball intellect… a coach who's particularly good at conveying ideas to players."
Elston Turner, Memphis Grizzlies assistant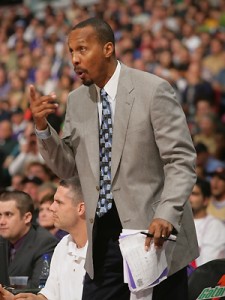 Let's start with the best part: Slam called Turner "one of the great defensive minded coaches in the profession." Turner, 54, played eight NBA seasons, and has been an assistant for nearly 20 years for many teams, including the Kings, Trail Blazers, Suns, Timberwolves and Grizzlies.
For most of those teams, he was the defensive assistant, including this past year's Grizzlies team (which finished 7th in defensive efficiency.) During his playing career as a 6-5 shooting guard, he was known for his defensive tenacity.
Intriguing, no? Turner certainly must be incredibly eager to be a head coach. He has been repeatedly interviewed, at least a half dozen times, for open NBA head coach gigs in recent years. He got none of those jobs, of course, suggesting he may not interview so well. His abilities, however, seem to be unquestioned. As this ESPN column makes clear, he has "often made great strides in turning [Coach Rick] Adelman's teams into very good defensive units." The article notes his success at improving other team's defenses, from Sacramento to Phoenix, that were considered poor.
Stephen Silas, Charlotte Bobcats assistant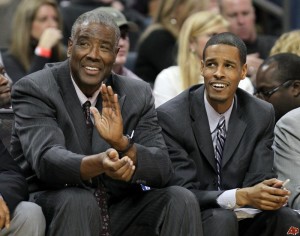 So, Steve Clifford isn't available, but how about his assistant who develops the team's defense? Silas, 36, began his NBA coaching career in the early 2000s as an assistant for his father, Paul, a longtime NBA head coach. He then moved to the Cavaliers, Wizards and Warriors, before returning to the Bobcats.
Silas played college basketball at Brown, prior to becoming a coach. It's difficult to find out too much about Silas philosophy or expertise, other than that he's certainly a seasoned assistant. One worried a bit about his association with the Bobcats, hardly a model franchise, and even his father, who struggled in several gigs.
***
A few other names come up: Oklahoma City Thunder assistant Robert Pack and Chicago Bulls assistants Ed Pinckney and Adrian Griffin, all former players. Hopefully, among a group of clearly qualified assistants chafing at the bit to take on an NBA head coaching gig, Jazz owner Greg Miller and GM Dennis Lindsey can find and hire the next great coach.
I'll admit my own, admittedly off-the-cuff reactions to this research: Fizdale and Turner impress me the most. Everyone they work with seems very quick to heap praise on them. Defense and player development, respectively, are mentioned as their strengths. The Jazz badly need both.