Clearly the Jazz just need to lock the doors when teams like the Suns/Pistons/Bobcats come through. Just play them 41 times a season.
Gordon Hayward scored a very efficient 25 points, including 3-6 from three. He also gave out 6 assists and picked up 5 rebounds. Al Jefferson also scored 25 points and added 9 rebounds. Randy Foye (12 points, 2-2 from three) finally got back on track, too. [boxscore].
It wasn't all good times, though. Enes Kanter dislocated his shoulder in this scrum for the ball:
After the game, Kanter was upbeat and posted this tweet:
It was nice to see Memo Okur in the house, too.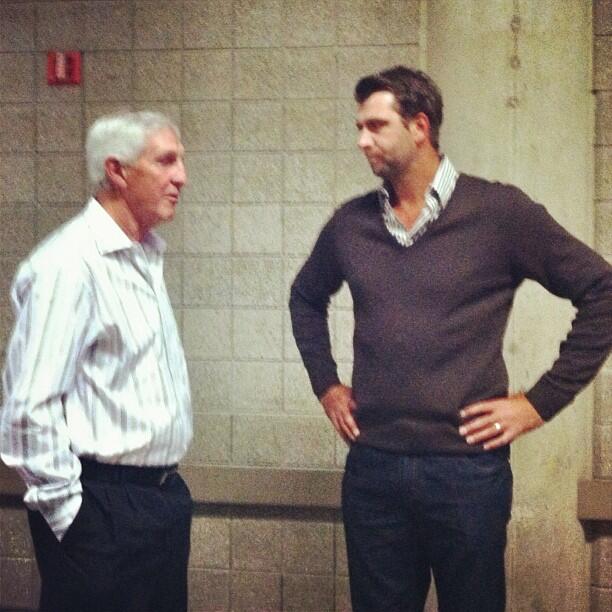 The Jazz play in Portland on Friday and then host Deron Williams and the Brooklyn Nets the next night at home. Should be a good time.