The Utah Jazz grabbed a must-win game over the wilting Wizards Friday night in emphatic fashion, scoring 114 points to Washington's 93 and lead by semi-freshly acquired point guard Shelvin Mack who scored a career high 27 points.
GUYS I GET TO WRITE ABOUT A WIN AGAIN!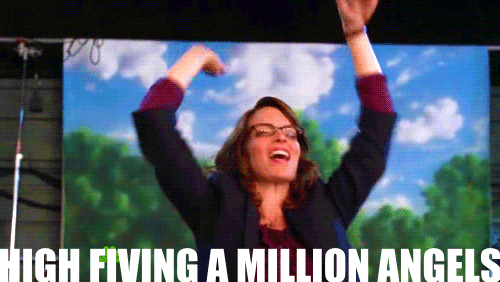 Truly a 'must win' game
The Jazz came into tonight's game with a 68% win probability and have slowly sagged deeper into the uncomfortable 9th seed in the Western Conference standings. The Wizards came into tonight's game on a road trip and having lost three in a row. The Jazz needed to nab this one in order to keep their playoff hopes alive.
Gordon Hayward, who had 18/3/2 1 said as much in today's shootaround:
After the game, Hayfficient, as they call him 2 mentioned that he thought his team responded well to that pressure.
"We had to protect our home court," he said. "This was going to be a tough game for sure and this was a game we needed to win.
CHECK!
The Shelvin Mack game
It was expected that Trevor Booker was going to be the one to make the Wizards regret moving on from him in former-team-revenge-game fashion. Book had a nice game with 5/4/3 and even threw down some sweet moves, especially in the second half:
But it was Shelvin Mack, whom the Wizards cut, that made the D.C. team feel like the guy who broke up with the girl before she got hot and he ends up stalking her Instagram and accidentally double taps a pic of her with her new boyfriend on the beach and OH NO did I unlike that in time or did she still get the notification. 3
Much has been said about the team's issues since Shelvin Mack came into the starting lineup. The team's record has been poor, losing seven of the last eight games, and the offense has struggled.
This is not really something you want Zach Lowe tweeting about your team:
Tonight, Mack nabbed a career-high 27 points 4 and seemed to be making the shots he's been missing, namely finishing around the rim and hitting his floater on the right side of the floor 5.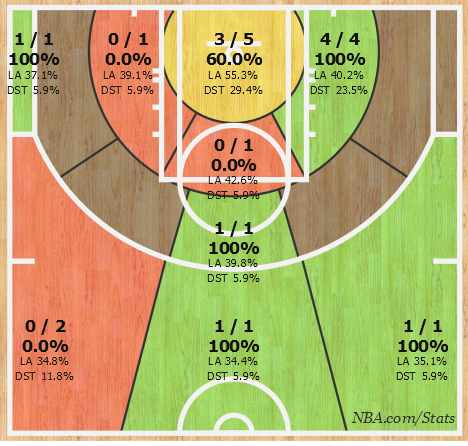 Quin had some choice words for those believing that Mack's availability has been all to blame for the team's woes and even successes.
"Maybe we can kind of put that Shelvin's responsible for our wins and our losses to bed," he said in postgame.
In pregame, Snyder called that correlation-as-causation fan/media groupthink as "faulty analysis, to be honest" and expressly stated that "I don't think there's correlation between Shelvin joining our team and losing to Golden State on the road or San Antonio at home."
Aggressiveness was key
The Jazz played aggressively in tonight's game and got to the line 38 times versus the Wizard's 22 attempted freebies. This was a major component to the team's success.
"Being aggressive like that, for us too, usually when we're being aggressive we're more efficient," Coach Q said.
"(The Jazz) were the aggressors," Wizards coach Randy Wittman — who was particularly salty after the loss — said in his postgame interview. "They get 38 free throws. That tells you something."
That efficiency held true for the starting lineup. Gordon, as mentioned earlier, had 18 points on just seven shots, D-Fav scored 14 points on nine attempts, Rudy collected six points on a single shot attempt and Shelvin, who got the most tries 6 scored his 27 on 17 possessions.
In addition to being aggressive, the Jazz did a good job executing the game plan of limited fast break points. The Wizards — WHO HAVE JOHN FREAKING WALL ON THEIR TEAM 7 — only scored six points in transition, most of which came in the fourth quarter when the Jazz let off the gas with a 20 point lead.
Coach talks about the rotation
The Jazz played everyone available on the roster tonight. Aside from Mack — who got a rousing round of applause when he checked out — DNP-CD regular Jeff Withey got fun cheers when he checked into the game in garbage time.
Snyder mentioned Trey Lyles, Chris Johnson and Trevor Booker specifically as playing good minutes for the team, but that they don't have the luxury of a set rotation.
"We don't have a group that (has) established an eight or nine-man rotation," Q said. "There are certain positions we have a lot of depth at … and then there's other positions where we have injury where we're a little thin."
Quin also said that a big part of every night is figuring out who can play minutes and who works out in specific matchups, saying that he tries to play the guys who are playing well and/or who can give energy. Since the Jazz have struggled with bench play, it was interesting to hear him talk about that specifically.
"I'm going to make mistakes with it," Quin acknowledged. "Hopefully I get more right than wrong."
Is Gordon okay?
Gordon was great tonight and played well. Quin did mention that he was "banged up" in postgame interview, mentioning him in the same breath as Rodney Hood who missed the Golden State game with a sore back. Gordon also did signal to team trainer Brian Zettler after warming up before the game, waiving off fans waiting for autographs, and the two went to the tunnel, presumably for treatment. This is definitely a time in the season where a players' body starts to wear down. Something to keep an eye on.