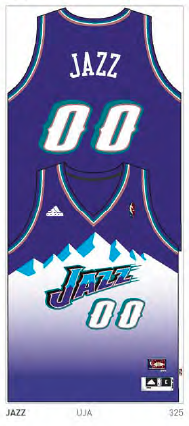 I've been meaning to post this for months, but a leaked Adidas catalog for retailers shows the throwback jerseys NBA teams will wear during the 2012-13 season. The Jazz purple mountain jerseys made famous during the Finals runs of the mid-90s will be available as part of the Hardwood Classics series.
Retro jerseys for the Bucks, Bulls, Hawks, Heat, Kings, Pacers, and Suns will appear on-court, while vintage 90s jerseys for the 76ers, Cavs, Raps, Rockets, and Jazz will be available in stores.
I always hated the mountain jerseys, but there's no denying the throwback appeal. Besides the Bulls and Pacers, every one of these represent terrible design decisions–but the garish look is awesome in retrospect.
On-court Hardwood Classics: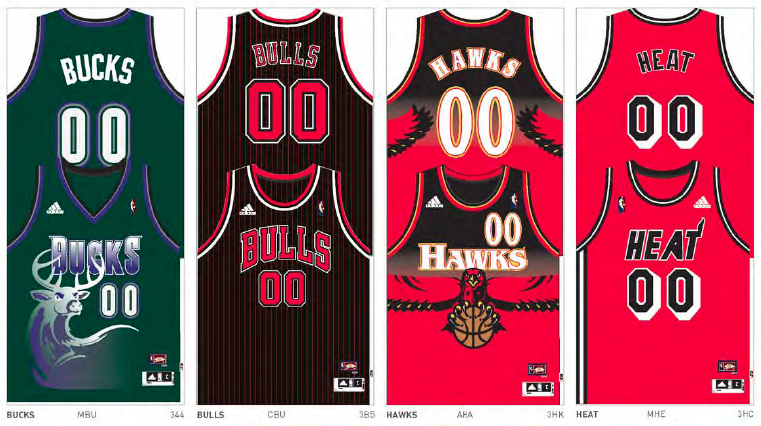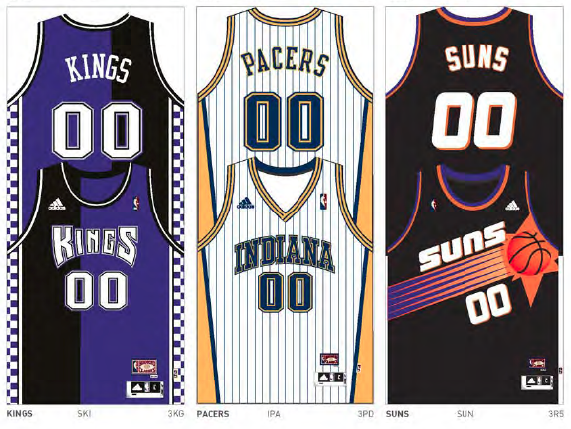 Retail-only Hardwood Classics: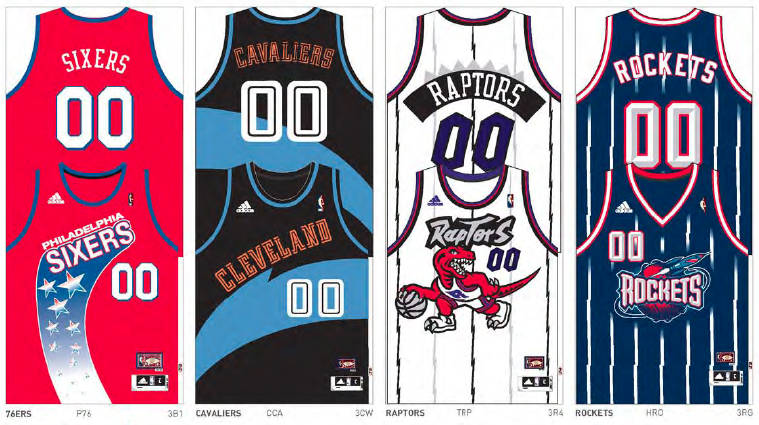 Shooting shirt: