In honor of the NBA's all-time steals and assists leader turning 51, I offer this masterpiece from the incomparable @beeteeth: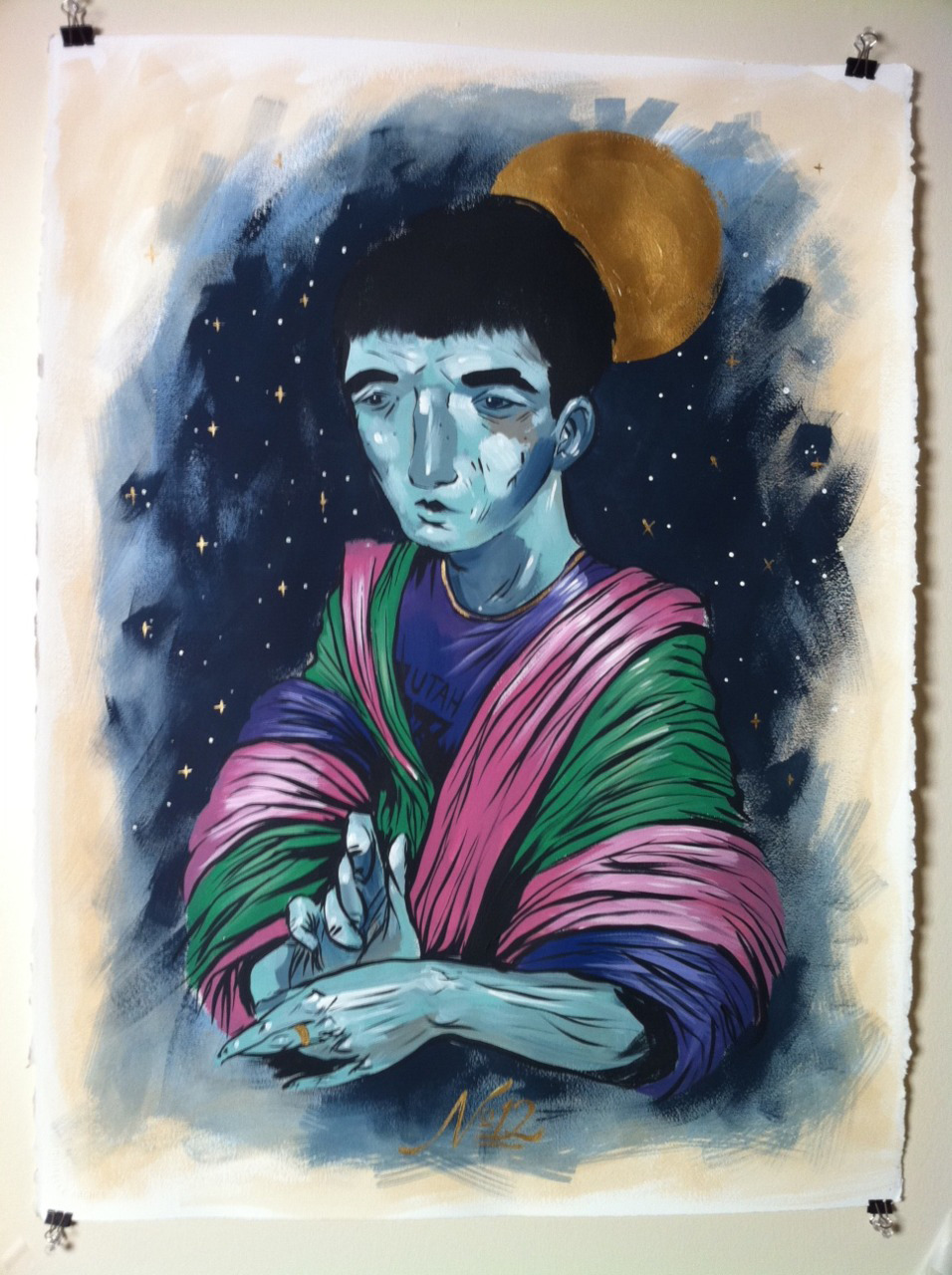 No. 12 John Stockton, "The Patron Saint of Ball Thieves" – 24×36 acrylic on tea-stained paper.
Check out the rest of the amazing work by artist Daniel Lee Christofferson and follow him on Twitter: @beeteeth.
Now watch the fantastic footage of KSL's Jim Nantz after the Jazz drafted John Stockton. Uploaded by KSL's Jeremiah Jensen for our Retro Jazz project last summer.
Featuring the aforementioned Nantz, a mustachioed Scott Layden, Frank Layden, and a surprisingly open and upbeat John Stockton. Special appearance by practice jerseys that appear to be stolen from a Jr. Jazz league.