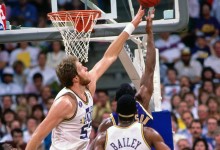 August 13th, 2014 | by
David J Smith
In case you were not aware, August 13th is officially Left-Handers Day. With that in mind, and because it is also interesting to review Jazz history,  it seems fitting that Salt City Hoops takes a look back at Utah's...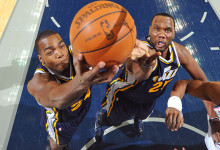 February 6th, 2014 | by
David J Smith
At Jerry Sloan night, one of the exciting things for many fans was seeing many familiar faces – guys who once donned the Utah Jazz uniform. They helped bring back many fond memories. There are many former Jazz players...