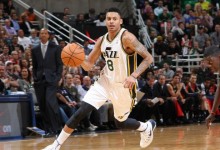 March 12th, 2014 | by
David J Smith
While the season has been rough in many ways, there have been a fair share of bright spots for the Utah Jazz. One has been the recent play of point guard Diante Garrett. For a team with a long history of being able to find...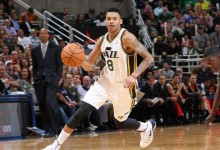 December 4th, 2013 | by
David J Smith
A few weeks ago, the point guard situation for the Utah Jazz was dire. Rookie Trey Burke was out with a fractured finger and the veteran duo of Jamaal Tinsley and John Lucas III were not cutting it (and that may be being a bit...