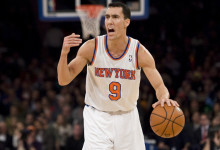 August 6th, 2014 | by
David J Smith
The Utah Jazz always carry three point guards on the roster. That is one of the constant constants with this organization, going back to the dawn of time. With the team guaranteeing combo guard Ian Clark's deal for the...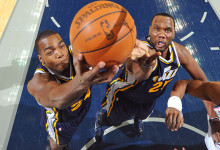 February 6th, 2014 | by
David J Smith
At Jerry Sloan night, one of the exciting things for many fans was seeing many familiar faces – guys who once donned the Utah Jazz uniform. They helped bring back many fond memories. There are many former Jazz players...