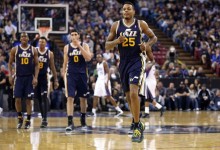 June 22nd, 2015 | by
David J Smith
One of the best teams in NBA history, the Golden State Warriors are the new world champions — very well-deserved. After winning 67 games and displaying some of the best advanced stats ever, they finished the job and...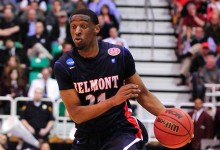 September 4th, 2013 | by
David J Smith
Ian Clark had a great college career at Belmont University: his senior year, he averaged 18.2 PPG, 3.3 RPG, and 2.4 APG. More incredibly, he also had a True Shooting Percentage of 68.8% and an eFG% of 67.0%. Clark was the Ohio...