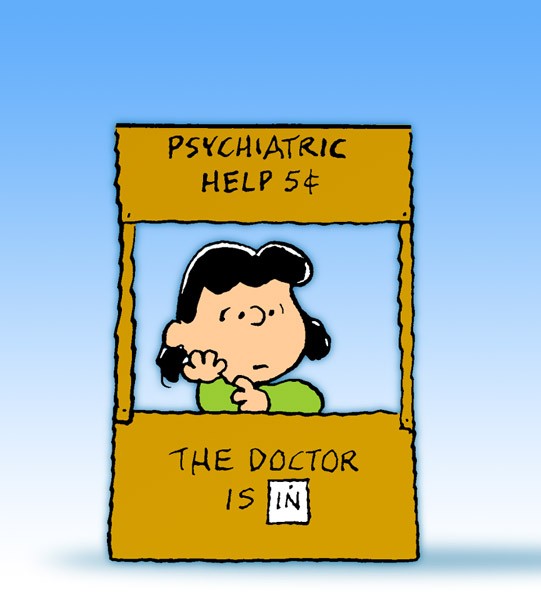 The Jazz are days away from their Halloween Eve debut, but I have neither tricks nor treats planned for my last column of the preseason. Instead, I'll be doling out some free advice to several Jazz players.
I know, I know: it's a little bit like the guy who hands out toothbrushes or pencils instead of candy. But after watching seven preseason games, I've noticed some things that not a lot of people are talking about.
Sure, there are obvious points of development for each Jazz player that we're all talking about. But there are some more subtle things, too, and some of them represent some fairly low-hanging fruit in terms of ways some guys can improve in a hurry.
Derrick Favors
What fans are talking about as Favors' steps to improve: Fans and pundits are rightly worried about Favors' ability to stay on the floor and avoid foul trouble. So far this preseason, Favors has committed 4.6 fouls per 36 minutes, just a lick under last season's 5.0. This has an effect on his minutes, but also on his defensive aggressiveness.
What fans should be talking about: But I'm just as worried about another trend I noticed throughout the preseason. Favors is almost always the last one to make it to the Jazz's offensive end, and sometimes he's precisely the 13th guy to cross the midcourt line – after all 4 of his teammates, 5 opponents and the 3 zebras. Much has been made of what pages Favors should be taking from Karl Malone's book, but perhaps the most important note he should take is how many of the Mailman's 36,928 points came because he simply outsprinted everybody, even on plays where he was the rebounder.
My free advice: There's an easy extra few points a game to be had just by beating your man up the court.
Gordon Hayward
What fans are talking about: Hayward's shot has been off so far this pre-season. He's hitting just 35% of his two-point shots and even his free throw shooting has been off. He's been given carte blanche and the result is some iffy shot selection.
What fans should be talking about: That said, I'm not too worried. The Jazz need somebody to be willing to shoot, and their offense won't be helped by having Hayward start second-guessing himself. The shooting will normalize and he'll be OK. What I'd like to see is better defensive adherence. Once again, he's missing a lot, particularly in two areas: guarding the P&R handler and floating aimlessly in "no man's land." There are no Synergy numbers for preseason, so you'll have to trust my eyes here: Hayward is still a bit of a defensive freestyler.
My free advice: Don't worry about the shot; it'll come back. Worry about establishing yourself as not just as a guy with good defensive tools but as a perimeter stopper.
Trey Burke
What fans are talking about: Speaking of shooting woes, Burke struggled to hit the broad side of a barn in his brief 66 preseason minutes. There are some valid concerns here, both about the types of shots as well as what it says about his adjustment to NBA-level size and speed. But I'm focusing elsewhere, mostly because I think poor shooting is going to be par for the course for most young guys at his position.
What fans should be talking about: Playmaking. Burke has 2.5 shots for every assist, which isn't too bad a number until you remember that he's shooting 30%. If Burke wants to establish himself early, he's pretty much going to have to do it by passing the ball at an elite level.
My free advice: Want to be ROY? The last 12 winners were either #1 or #2 in rookie points per game, and that's unlikely given the composition of this team and the current shooting woes. If you want to wow the league, make it a priority to get on the assist leaderboard. Mark Jackson won ROY in '88 despite being 3rd in rookie scoring because he dished a rookie record 868 dimes. Burke won't break that record, but if he gets at least 500-600 and ekes out double figure scoring, he'll be a ROY contender.
Richard Jefferson
What fans are talking about: To be honest, I'm not even sure where the Jefferson vitriol comes from, but it's there. I think he's playing fairly well within that role, especially his shooting and the rebounding help from the wing that he offers. It's not like he's hogging possessions away from the youngs, either: his FGA rate – one per 3.94 minutes – is behind only Andris Biedrins, who's deathly afraid of the basketball on the offensive end.
What fans should be talking about: The worry with Jefferson is not how often he fouls, but rather the types of fouls he's committing. He often ends a play with a foul even when the expected point value is fairly low (like fouling an off-balance driver at 20 feet when two good defenders are still behind you). He has the highest foul-to-block ratio on the team, which is a horribly short sighted stat but represents a quick way to gauge who fouls while protecting the basket and who fouls for the hell of it. Sometimes, Jefferson fouls for the hell of it.
My free advice: Trust the team defense enough to refrain from bailing out a guy who's not in a position to score. Your starting unit includes a freakishly athletic DPOY contender, a great help guy in Hayward and Kanter who is a decent rim protector. Trust them.
Ty Corbin
What fans are talking about: Rotations. Specifically, a growing faction of Jazz fans is convinced that every minute a veteran plays is a wasted opportunity. But here's the hard truth: the vets will (and should) be a part of Corbin's plan this season. I'm far more interested to see Coach Corbin improve elsewhere…
What fans should be talking about: Creativity.
My free advice: Stagger the rotations. Dictate matchups now and then with an unconventional-but-strategic lineup. Unleash your players' weird strengths in ways that make us talk. Experiment. Explore the guys' positional diversity without getting stuck in positional archetypes. Respect the past but establish your own identity.
Finally, I'll end with a bit of free advice for fans.
Enjoy this.
Twelve months from now, we'll know an awful lot about this young core, who has a chance to be great, and where this franchise is headed. In the meantime, enjoy the ride. No, not everything will go exactly the way you want. No, the rotations won't be exactly what you think they should be. Yes, there will be bad stretches and losing streaks. But the future of the franchise is being charted right now, and those of us who have the patience to stick around will be able to say we were there for the start of it all.
There's your toothbrush and pencil… now go get some candy.