The Jazz only had one member of the team at the All-Star Weekend in New Orleans—way to represent the Jazz, Trey Burke—but thanks to social media, we know a little bit about what several of the players did over the weekend. Who got a haircut? Who kissed his fiancée under water? Who hit up In-N-Out in San Diego with his princess/daughter? We wouldn't know any of the answers to these vexing questions without the invention of social media. So here's the roundup:
Trey Burke: After a disappointing 3-for-13, 6-point performance in the BBVA Compass Rising Stars Challenge at the Smoothie King Center, Burke redeemed himself when he and Damian Lillard won the Taco Bell Skills Challenge during the 2014 State Farm Saturday Night at the All-Star Weekend. 1 To add to the drama of it all, after missing two jumpers at the top of the key, Burke used his speed to get to the other end of the floor and drop in a layup that beat Victor Oladipo and Michael Carter-Williams' time of 45.3 seconds by just one-tenth of a second at 45.2 seconds. We've seen all season that Trey can be clutch—and it happened yet again.
Gordon Hayward: Thanks to his Twitter/Instagram accounts, we learned that Hayward spent his Valentine's Day and weekend in Arizona with his fiancée and her family. He told Jody Genessey of the Deseret News "I sat out by the pool and relaxed. It was a well-needed rest.'' Thanks to his Valentine's Day picture, we Jazz-fan stalkers can see that he got a haircut that once again makes him look 12. Hayward also gave us a picture that we rarely see from these macho basketball players: an underwater kiss with his fiancée: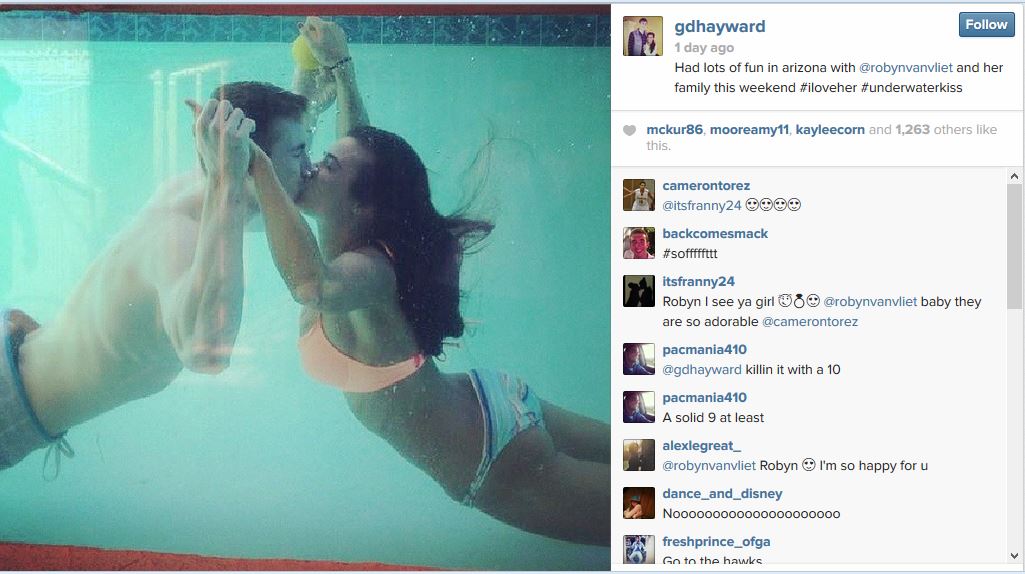 My favorite comment is the last one on this picture, from camgooldylocks: "Well you can kiss our #1 draft goodbye as well if you keep winning @gdhayward"
Brandon Rush: While he may have been a man of few words on his Twitter account over the weekend, he got his point across: there's nothing like home. He also checked out a game where he played ball—Kansas University. And in a rare bit of commentary, he shared a sentiment that seemed to be pretty common among NBA fans: he didn't like the way the dunk contest was set up.

Diante Garrett: His haircut has provided material and debate among Jazz fans, so seeing him post a picture of his "Fresh cut" definitely threw this Jazz fan off. While home with the family in Milwaukee, he posted about catching a comedy show and watching Trey Burke go off in the All-Star Weekend festivities.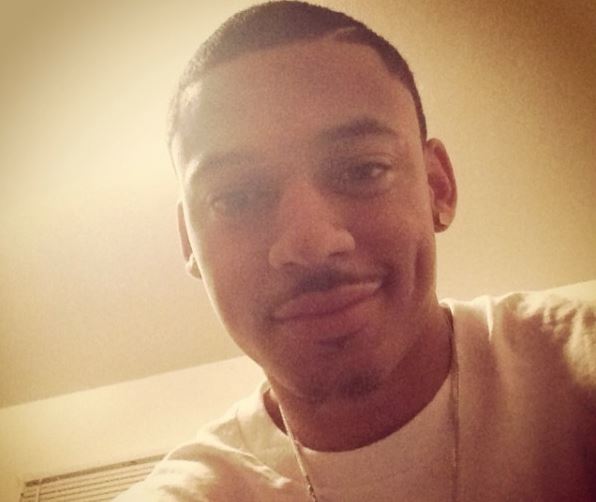 Ian Clark: Getting a haircut over the break seemed to be a common theme among the Jazz players, and Clark proved no exception: "I'm getting the C. Webb haircut lol" Aside from getting some Krispy Kreme donuts as a Valentine's Day gift to himself, Clark enjoyed time in Nashville and at Belmont.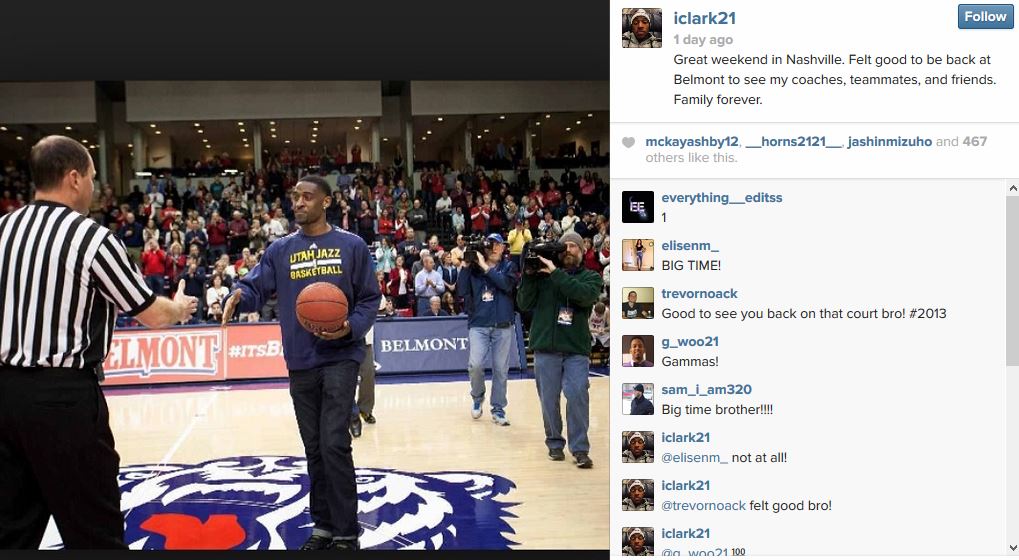 Malcolm Thomas: If you want to see adorable photos and video of a father with a cute-as-a-button daughter, check out Thomas' Twitter. He headed to San Diego for a weekend with his "princess" and Valentine, and posted a great video of them at In-N-Out.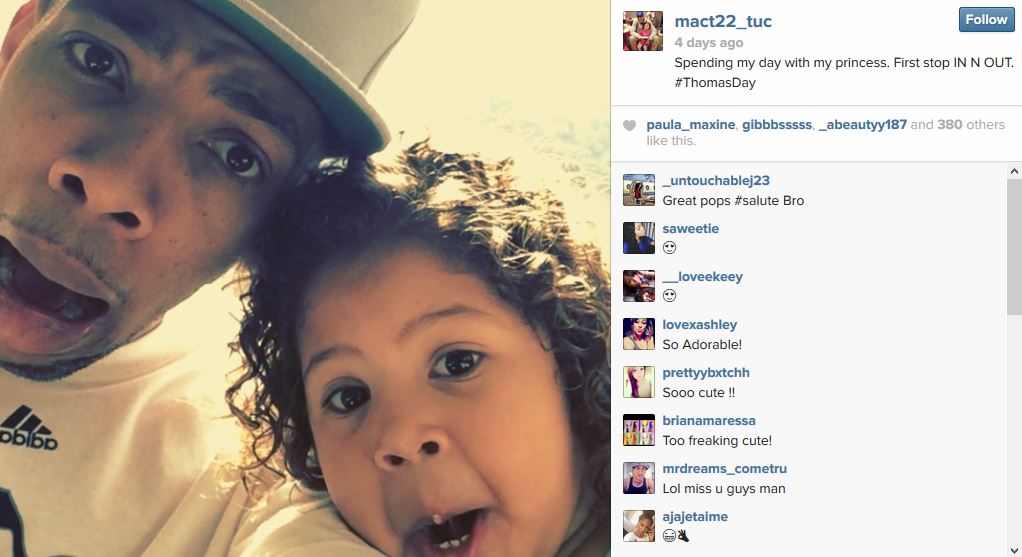 Rudy Gobert: You never know quite what mix of entertainment you're going to get from Gobert's Twitter feed, but he's becoming a very fun follow. You can get a retweet about The Voice, some commentary on the All-Star Weekend (wanting to see Kyle Korver in the 3-point contest, just like every other Jazz or Hawks fan), or some random screenshot from a video game that I clearly don't understand.
Sad they don't post more: Enes Kanter. I miss the Enes Twitter feed of yesteryear.